If you are looking for high-quality quartz countertops for your home, you should consider TM Stone & Quartz, a leading manufacturer of quartz countertops in New England. With years of experience in the industry, TM offers a wide range of quartz countertops made with the latest technology and the finest materials.
Why Choose Quartz Countertops?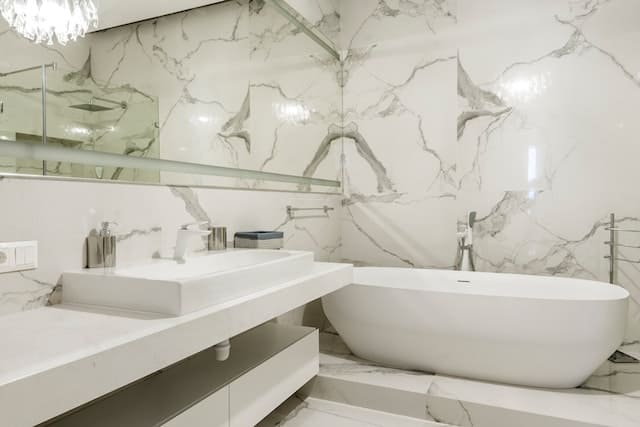 Quartz countertops are quickly becoming the go-to option for homeowners who are looking for a durable and low-maintenance countertop solution. Quartz is an engineered stone that is made up of around 90% quartz particles and 10% resin and pigments. This combination of materials creates a surface that is not only strong and durable but also resistant to scratches, stains, and heat. Additionally, quartz countertops are available in a wide range of colors and patterns, making them a versatile option for any kitchen or bathroom.
The Benefits of Choosing TM Stone & Quartz
When it comes to choosing quartz countertops, the quality of the materials and the manufacturing process can make a big difference in the final product. Here are just a few of the reasons why you should consider TM Stone & Quartz for your next countertop project.
Quality Materials
:
At TM Stone & Quartz, we use only the highest-quality quartz materials for our countertops. We source them from some of the best suppliers in the industry to ensure that our customers receive a product that is built to last.
State-of-the-Art Technology
:
Our manufacturing process is guided by the latest technology and equipment to ensure that our countertops are produced to the highest standards. We use advanced cutting and polishing machines to create a seamless finish on our countertops.
Customization Options:
We offer a wide range of customization options for our countertops, including edges, thicknesses, and finishes. It means that you can get a countertop that is tailored to your specific needs and style preferences.
Competitive Pricing
:
Despite using the best materials and technology, we strive to keep our prices competitive. We believe that everyone should have access to high-quality quartz countertops without breaking the bank.
Exceptional Customer Service:
At TM Stone & Quartz, our customers come first. We work closely with them to ensure that their needs are met and that they are completely satisfied with their purchases.
Our Products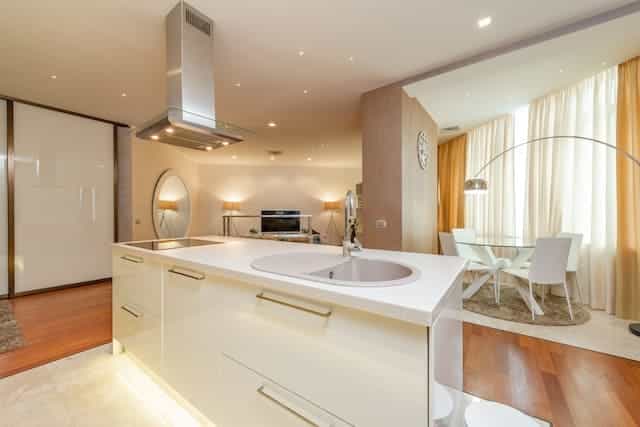 At TM Stone & Quartz, we offer a wide range of quartz countertop options to suit every need and budget.
One of the most popular products at TM Stone & Quartz is our quartz countertops. These countertops are available in many colors and patterns, from classic whites and greys to bold blues and greens. They are also available in different finishes, such as polished, honed, and leathered, to provide the perfect look for any kitchen or bathroom.
Another popular product is the quartz backsplashes. These backsplashes are perfect for adding a pop of color or texture to a kitchen or bathroom. They are available in a variety of patterns, such as subway tile or mosaic, and can be customized to fit any space.
For bathrooms, we offer quartz vanity tops in a variety of colors and finishes. These vanity tops are highly durable and resistant to water and stains, making them ideal for use in this room. They are also easy to clean and maintain, which makes them a popular choice for homeowners and business owners alike.
Finally, we also offer quartz flooring tiles. These tiles are highly durable and resistant to wear and tear, making them ideal for high-traffic areas. They are available in a variety of sizes and patterns, allowing homeowners and business owners to create unique and eye-catching designs.
Overall, TM Stone & Quartz offers a wide range of high-quality quartz products that are perfect for any home or business. Our commitment to quality, sustainability, and customer satisfaction ensures that every product is of the highest possible standard.
Schedule Your Visit To Our Warehouse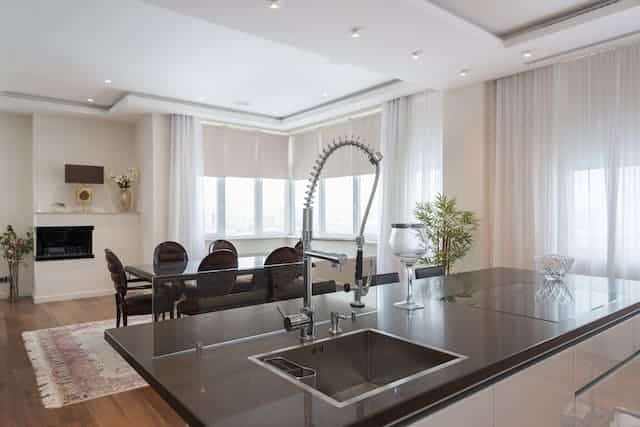 As we look to the future, it is important that we surround ourselves with quality, beauty, and sustainability.
At TM Stone & Quartz, we are committed to excellence in craftsmanship and customer satisfaction. We take pride in our ability to create the most durable, beautiful, and eco-friendly quartz surfaces available. Our surfaces are perfect for use in homes and businesses alike, providing the perfect balance of functionality and style.
We invite you to come to our warehouse and choose your slabs personally. You can browse our wide selection of colors, patterns, and finishes, and get expert advice from our team of experienced professionals. We will work with you every step of the way to ensure that you get the perfect quartz surface for your needs.
When you decide for TM Stone & Quartz, you can rest assured that you are getting the best product and service. Our commitment to quality, sustainability, and customer satisfaction is what sets us apart from other quartz manufacturers. We believe that our products will not only enhance your home or business but also enhance your life.
So, if you're looking for the best high-quality quartz made in the US, look no further than TM Stone & Quartz. Schedule a visit with us today, and let us help you create the beautiful, sustainable, and functional space you deserve.
Click here and get your free estimate.
Do you have any questions?
Reach us!
TM Stones & Quartz
+1 (978) 881-8473